What is the process for initiating a study with Gifford Bioscience?
If required, we will send you a Confidentiality / Non-Disclosure Agreement to execute. Alternatively, you may send us your NDA/CSA/Master Services Agreement.
We will work with you to define the requirements.
A quote or pricing proposal is prepared for the project.
Final contract is executed.
Samples are sent to Gifford Bioscience Limited and analyzed per the timeline specified in the contract.
How do you report back to us?
Preliminary data and/or periodic progress reports on the project are sent to the client as they are generated.
Once the project is completed, a draft report is submitted to the client for review. We will discuss these results with you should you wish.
A final report is signed and sent to the client.
How much compound is required for a bioanalytical method validation?
Recommended minimum quantities for each of our assays is given in the testing information downloads, available above.
Do you have the ability to use radiochemicals?
Yes, our radioactive substances permit encompasses all common laboratory radioisotopes together with selected radiometal and PET isotopes.
Do you have the ability to analyse human tissue?
Yes, human tissues and plasma can be sent to us, shipped on dry ice.
Do you have the ability to dose live animals? Which?
We are able to receive, house and dose rats and mice using the animal facilities at the University of Birmingham. 
Do you have the ability to analyse controlled substances?
No, we are not currently licensed to handle controlled substances.
Can samples be stored at Gifford Bioscience Limited for an extended period of time?
Yes. Long-term sample storage is available in the following conditions: ultra-low temperature (-152 oC for cells); frozen (-70 oC; -20 oC); refrigerated; room temperature.
What is the typical turnaround time?
The turnaround time for each project or project phase will be indicated in the quotation. Two to four weeks is typical, our clock is starting once the statement of work has been signed and all compounds and materials needed have been received at our testing facility.
How do I prepare compounds and/or test materials for shipment?
Compounds should be shipped as a dry power; a 10mM DMSO stock solution in a securely closed, labeled vial(s) or in sealed standard 96-well plates. Other forms are also accepted, but please inquire before shipping.
Frozen samples should be shipped with sufficient dry ice to ensure frozen arrival of samples to our testing facility. A two-inch-thick insulated urethane box will typically lose about 2.5 Kg (5 lbs) of dry ice per 24 hours.  For Fed Ex shipments from the US and Canada, allow 3 days for delivery, including any customs delays. This is for your guidance only and Gifford Bioscience cannot accept responsibility for any delay or damage during shipment.
Where do I ship compounds and/or test materials?
Compounds, tissues and/or test materials should be shipped to:
The BioHub Birmingham
Birmingham Research Park
97 Vincent Drive
Birmingham B15 2SQ
UK
Included in the package should be your details and an itemized description of the contents.  We will email an acknowledgement to you once received at our testing facility.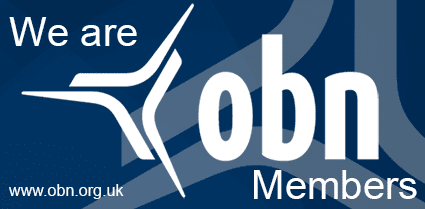 Copyright 2008 – 2018 Gifford Bioscience Limited